Cannabidiol, or CBD as it is commonly known, is one of more than 100 cannabinoids that is naturally produced in cannabis plants.  Other cannabinoids include tetrahydrocannabinol (THC), tetrahydrocannabinolic acid (THCA), cannabidiolic acid (CBDA), cannabinol (CBN), cannabigerol (CBG), and cannabichromene (CBC). CBD does not have any of the psychoactive effects (i.e. "the high") that is associated with the use of THC. Our products contain less than 0.3% THC. Learn more about CBD below.
The World Health Organization (WHO) released a study in November of 2017 clearing up several misconceptions regarding CBD. In their report, they listed several positive compelling results from their research to include:
CBD is generally well-tolerated with a good safety profile
To date, there is no evidence of recreational use of CBD or any public health-related problems associated with the use of pure CBD
In humans, CBD exhibits no effects indicative of any abuse or dependence potential
CBD may be a useful treatment for several medical conditions
CBD does not make a person feel "high" or intoxicated, because CBD and THC act in different ways on different receptors in the brain and body. CBD can lessen or neutralize the psychoactive effects of THC, depending on how much of each compound is consumed. Many people want the health benefits of cannabis without the high and CBD works well in this regard.
Note: Before taking CBD, individuals are encouraged to consult their physician or other medical professional prior to taking CBD.
"Mother" Cannabinoid cannabis plants produce cannabigerolic acid (CBGA), the precursor to the three main cannabinoid lines: tetrahydrocannabinolic acid (THCA), cannabidiolic acid (CBDA), and cannabichromenic acid (CBCA)
Low levels (usually less than 1%) in most cannabis strains considered a minor cannabinoid. Plant genetics are changing resulting in express CBG at higher levels.
CBG is non-psychoactive and has been found to act on very specific physiological systems and problems, and results for medicinal use are promising.
Glaucoma: Endocannabinoid receptors are prevalent in eye structures, and CBG is thought to be particularly effective in treating glaucoma because it reduces intraocular pressure [1].
IBS: Animal trials involving mice showed that CBG was found to be effective in decreasing the inflammation characteristic of inflammatory bowel disease [2].
Antibacterial Agent: Research shows that CBG is an effective antibacterial agent, particularly against methicillin-resistant Staphylococcus aureus (MRSA) microbial strains resistant to several classes of drugs. Since the 1950s, topical formulations of cannabis have been effective in skin infections, but researchers at the time were unaware of the plant's chemical composition [3].
Other Research

In a 2015 study, CBG was shown to protect neurons in mice with Huntington's disease, which is characterized by nerve cell degeneration in the brain [4].

CBG was shown to block receptors that cause cancer cell growth. In one study, it was shown to inhibit the growth of colorectal cancer cells in mice, thereby slowing colon cancer growth [5].

In a 2017 study, researchers showed that CBG was a very effective appetite stimulant in rats [6].

CBG tested best at inhibiting muscle contractions in the bladder compared to other cannabinoids, so it may be a future tool in preventing bladder dysfunction disorders [7].Where to get CBG at PHARM?

CBG tinctures (THC Free and Full Spectrum). Both are formulated a 1:1 ratio of Total CBD:Total CBG and infused with TerpEnhance formula for complete activation of the entourage effect!
Additionally, CBG and CBGa are present in PHARM CBD Full Spectrum CBD Products
It is legal to grow and process industrial hemp as an agricultural commodity in the state of Kentucky.  Under the 2018 Farm Bill, the federal government legalized hemp under research and state-run pilot programs, such as the one that exists in Kentucky. Laws limits the allowable level of THC in industrial hemp to 0.3% on a dry weight basis. CBD is found in marijuana and industrial hemp. CBD derived from marijuana is federally illegal. It is only legal under state law in states that have enacted medical and/or adult use cannabis reform laws.
CBD derived from lawful hemp is itself legal. There are two circumstances in which a particular hemp crop is lawful: (1) when the hemp is cultivated in accordance with the 2018 US Farm Act (Domestic Hemp), and (2) when the hemp is non-psychoactive and imported into the US (Imported Hemp).
Industrial hemp and marijuana are both from the cannabis plant. The difference between them lies in the amount of THC in the plant. Hemp plants have low THC content (less than 0.3% dry weight) and high CBD content.  Marijuana plants have higher levels of THC. Industrial hemp is federally legal with the passing of the 2018 Farm Bill, but each state must have a program in place through their department of agriculture in order to regulate production (growing) and processing.
Cannabinoids are a group of compounds that are most commonly produced by the cannabis sativa plant.  These compounds typically interact with cannabinoid receptors in the brain.  Cannabinoids can actually originate from within the body (endocannabinoids), from plants (phytocannabinoids, like THC and CBD), and from manufacturing processes (synthetic cannabinoids).
Terpenes, or terpenoids, are volatile aromatic molecules.  Over 200 different terpenes have been identified in the cannabis sativa plant.  Various researchers have emphasized the pharmacological importance of terpenes, as they interact with CBD to improve its effectiveness within the body.  Our CBD oil contains selected terpenes to enhance the effects of CBD.  Terpenes have earthy smells and tastes that can be quite strong.  To this end, we have added all-natural flavoring to our products to improve your experience.
Hemp seed oil is oil that is extracted from the seed of a hemp plant.  It does not contain CBD, THC, or any other cannabinoids.
CBD acts upon CB1 and CB2 receptors located throughout the body to produce a variety of potentially positive outcomes. CBD does not bind directly to either of these receptors but instead impacts them indirectly. These indirect actions include activating TRPV1 Receptors that work to control important functions like pain perception, body temperature, and inflammation. 
The discovery of the endocannabinoid system has significantly advanced our understanding of health and disease. It has major implications for nearly every area of medical science and helps to explain how and why CBD and THC are such versatile compounds.
The endocannabinoid system regulates a broad range of physiological processes that affect our everyday experience including our mood, our energy level, our intestinal fortitude, immune activity, blood pressure, bone density, glucose metabolism, how we experience stress and pain.
Hemp oil can refer to oil that has been pressed from hemp seeds (hemp seed oil) or oil extracted from the hemp plant itself, also known as full-spectrum hemp oil. The full-spectrum plant extract can contain many different cannabinoids and terpenes, however, the composition of the oil is highly dependent on the plant. That means that full spectrum oils can have very high or low amounts of many different cannabinoids.  All of pharm's full spectrum or broad spectrum cannabinoid products will be very clear about the cannabinoids contained in them.
On the other hand, pharm CBD oil is created by mixing pure CBD isolate with oils, flavors and terpenes. Because we use ultra high purity CBD isolate, we know exactly how much CBD is in each of our bottles. We also know that our formulations contain only what we put in them. All of our batches are tested by independent ISO 17025-certified laboratories in order to confirm that our batches have enough CBD, only trace amounts THC, and no contaminants.
Certificates of Analysis for all of our products are available here.
Scientific studies have established that synthetic, single-molecule CBD isolate, when administered without the presence of other cannabinoids and/or terpenes, has a very narrow therapeutic window and requires precise, high doses for efficacy. Whereas lower dose, whole-plant, CBD-rich treatment regimens which contain secondary cannabinoids and various terpenes are already showing efficacy for many conditions among patients in medical marijuana states. These compounds interact with CBD and THC to enhance their therapeutic benefits. Scientists call this the "entourage effect." 
Numerous cannabis compounds have medicinal attributes, but the therapeutic impact of whole plant cannabis is greater than the sum of its parts.
pharm CBD Wises Landing is made with high purity CBD isolate, our terpene blend was selected to promote health and wellness, and when certain terpenes are combined with CBD, an "entourage effect" occurs, where the effects of each component are more than what they would be on their own. Together with CBD, the terpenes below may help to reduce inflammation, increase the activity of the immune system, and reduce anxiety. This formulation is highly effective for these conditions and is THC Free (no detectable THC).
pharm CBD New Hope is a whole plant CBD-rich oil extract, containing secondary cannabinoids including THC and CBC along with several terpenes and plant compounds, providing added therapeutic effect.
Industrial hemp and marijuana are both from the cannabis plant. The difference between them lies in the amount of THC in the plant. Hemp plants have low THC content (less than 0.3% dry weight) and high CBD content.  Marijuana plants have higher levels of THC.
Our CBD oil is formulated with high purity CBD isolate.  There are only very trace amounts of THC in our product, much less than 0.3%.
Most work-place drug screens and tests target THC and do not detect the presence of  CBD.  However, CBD can be converted to THC in acidic conditions.  This conversion is extremely unlikely to occur under physiological conditions [1].
PHARM Hemp Distillate is cannabis oil that has been heavily refined and separated into a cannabinoid and terpene rich fraction. At PHARM CBD, we re-infuse the terpene fraction back into all ofour distillates. This means the plant goes through extensive processing to narrow in on a specific subset of compounds, e.g., cannabinoids and terpenes.
The first step in making PHARM Hemp full spectrum oil is to extract cannabis oil, through our Supercritical CO2 extraction process. The Raw Unrefined cannabis oil is winterized and waxes are removed through our ultra-pure filtration processes. Our winterization is always done with 200 proof organic ethanol, never denatured alcohol. At PHARM Hemp we pay a premium on pure ethanol rather to avoid introducing unwanted and harmful chemicals into any of our processes.
The refined cannabis oil is then run through a short path distillation system to separate out various fractions based on molecular weight. The cannabinoids and terpene fractions are combined into the final distillate used for final product formulation.
Broad Spectrum vs. Full Spectrum Distillate
Full Spectrum distillate refers to distillate that contains all cannabinoids and terpenes from the plant including THC.
Broad spectrum distillate refers to a full spectrum extract but the THC has been remediated through a process of chromatography or distillation.
We use Full Spectrum Distillate in our Crystal Vale Body Balm Formula.
Pros of Distillate: Distillate yields an ultra-high potency oil. It is predictable, relatively cheap to produce, and can be made from low-potency flower material. PHARM Hemp distillate still provides for the Entourage Effect as both cannabinoids and terpenes are present.
Cons of Distillate: High-potency does not necessarily mean full plant extract as vitamins, minerals and some flavonoids are removed through the distillation process.
PHARM Hemp Distillate has a slightly limited profile of compounds interacting with your ECS compared to PHARM Hemp full-spectrum oil.
A more narrow spectrum means less modulation of effects between the various compounds. The Entourage Effect dictates that the various cannabinoids, terpenes, flavonoids and other compounds in cannabis work together synergistically to support the overall wellness and medicinal applications.
The therapeutic synergy observed with plant extracts results in the requirement for a lower amount of active components, with consequent reduced adverse effects.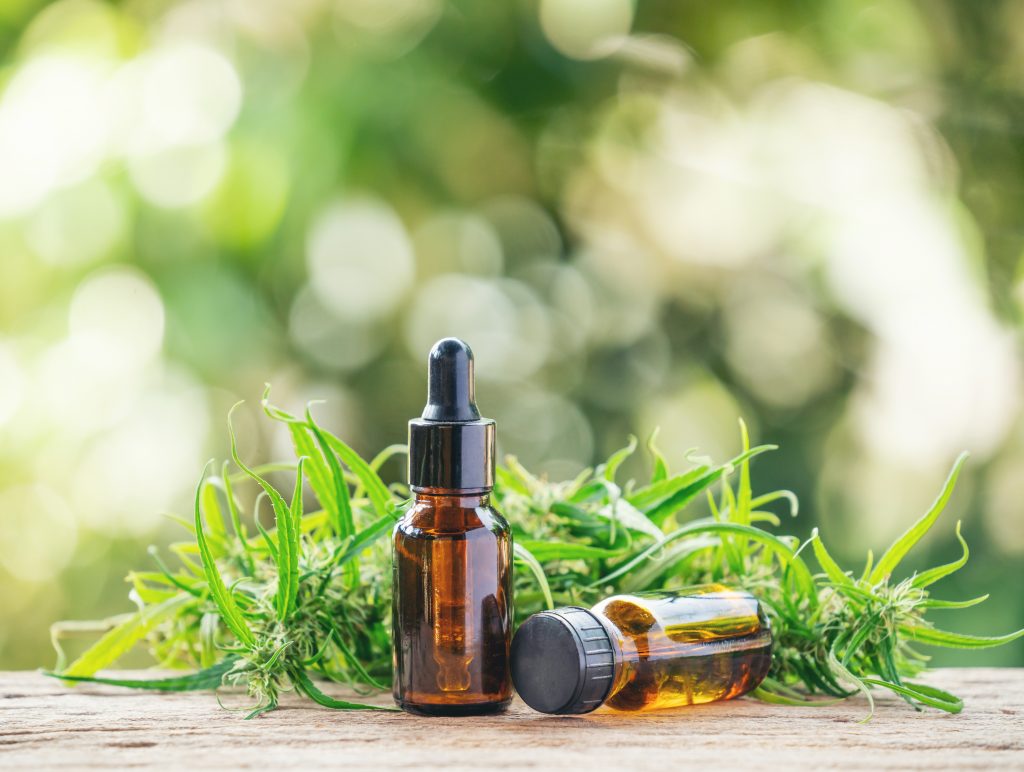 Sales tax for orders is determined on a state-by-state basis. This determination is based on the shipping address of your order and is calculated at check-out.
If you are not satisfied with our product for any reason within 30 days of receiving it, please contact us using the Product Returns page to initiate a return.  Please fill out one form for each product you are returning. You will receive a full refund for the product, less shipping charges, once the returned product has been received.
Please contact info@pharm-hemp.com for any account-related issues. We will do our best to contact you as soon as possible.
If you need to make any changes to your order, please contact us at info@pharm-hemp.com  as soon as possible. Changes are possible prior to shipping.  If your order has not yet been shipped, we can make changes.
If your product arrived damaged or defective, please use the Product Return form (1 per product) to initiate a return. We will contact you with a return shipping label and information regarding your refund.
We offer ground shipping for our products.  Most orders arrive between 4 and 8 business days. If you need expedited shipping for your order, please contact us at info@pharm-hemp.com.